Pink Ribbon Riders(R) is pleased to team with the following companies that make a donation 
back to the Pink Ribbon Riders cause when shop with them. Please take a look at the cool items, products 
and services that help make the mission at Pink Ribbon Riders possible. 
* Companies are listed in alphabetical order.
---

Capital One Credit Card Program
The PRR Capital One Credit Card gives back to the Pink Ribbon Riders. Sign-up donates $50.00 and then 1-2.5% of your purchase back to PRR. View the Program Details
---
Choko Design
Choko Clothing offers women's jackets that a portion of the proceeds will benefit the Pink Ribbon Riders. The jackets have a pink ribbon embroidered on the jacket to help create awareness of the disease. Visit Choko Design.
---
Curve Industries
Curve Industries gives back with the Pink Ribbon Snowflake edition sled wrap…..
Visit Curve's Website Today
Click HERE to see The Flyer.
---
Divas SnowGear
Divas SnowGear is pleased to announce the addition of the Go Pink Long Sleeve Tee to our 2013-14 women's snowmobile gear & apparel line. Divas SnowGear will donate a portion of the proceeds of each sale of this Go Pink Long Sleeve Tee to the Pink Ribbon Riders. Purchase yours today at www.DivasSnowGear.com or at your local dealer to help support this wonderful cause.
---
Electronic Payment Systems
EPS Systems givesback by teaming with businesses or companies that currently process consumer credit cards. If you are a business that processes credit cards, you can now have EPS make a 10% donation to the Pink Ribbon Riders(r).
View More about the Program HERE
View the Press Release from EPS HERE.
View a Referral from Vail Manufacturing HERE.
---
FXR
Full Partnership Program Details Coming Soon…
---
GMAX Helmets
GMAX Helmets LLC is extremely excited to announce our expanded ongoing joint efforts to support the very honor able and dedicated work done by Pink Ribbon Riders.  We will be offering a Limited Edition Line of PRR helmets through our exclusive USA distributors, Marshall Distributing and Western Power Sports, and $5.00 from each helmet sale goes to Pink Ribbon Riders. Visit GMAX Helmets.
---

We are on GoodSearch & GoodShop!
Check out their service at Goodsearch.com. You can give back to our cause while you shop!
---
HaberVision
Announcing a new give back program for 2011-2012! Habervision is going to giveback 15% of all monthly sales when PRR Affinity Member Code is used on their website. You can also us this link that automatically embeds the code  http://www.habervision.com/default.aspx?code=PRR  All of their products sold on the website including sunglasses, goggles, apparel, bags, accessories, gift certificatesare etc. are included in the 15% giveback to PRR. Shop Direct and save at least 50% off retail and PRR gets 15%. Visit HaberVision.com
---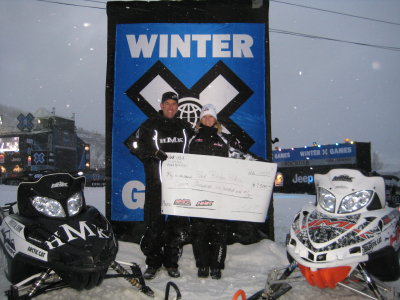 HMK USA
HMK donates a portion of the proceeds of ALL pink products made at HMK to Pink Ribbon Riders! Visit HMK.
---
Mission Fish
EBAY SELLERS and buyers! Support the PRR when you list an item or buy an item on Ebay. PRR is an approved charity and you can make donations to us through your product. Visit Mission Fish
---
Off Road Vixens
Check out the New Vixens Unite Tee which is available in women's and Juniors sizes. Off Road Vixens will be donating a portion of sale proceeds to PRR. Support this cause by going to www.offroadvixens.com and purchasing this item!
---

On Snow Magazine
OSM – On Snow Magazine, is viewed as the highest quality snowmobile magazine in the industry and has set the standard for quality and content by having an equal balance of lifestyle, stunning professional photography and in-depth technical writing. OSM is published four times annually. A Donation will be made to the Pink Ribbon Riders with each subscription to On Snow Magazine. Visit OSM.com, or click here to subscribe.
---
Open Road ™ is an online store that offers high quality motorcycle apparel such as head wraps, hats & caps, shirts, tank tops, and sweatshirts for both men and women. Open Road supports Pink Ribbon Riders by donating 20% of the profits from sales of their Breast Cancer related products. Visit the Open Road website at www.OpenRoadBiker.com
---
Polaris Industries® – 2015 Limited Addition Pink Ribbon Riders® Snow Check Sleds
---
PowerMadd
They're back! Pink Guards for the cause. 25% of the proceeds of each set of Pink Star Series handguards sold will go to PRR. Visit Powermadd.
---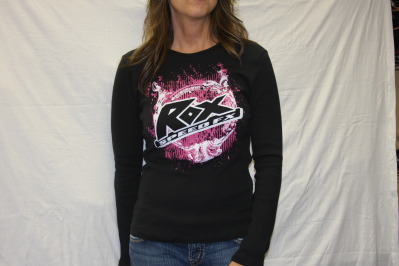 Rox Speed FX
Rox Speed FX is happy to announce they will be donating $5 of each sale of their Pink T-shirt to Pink Ribbon Riders. To purchase your Pink T-shirt today visit www.roxspeedfx.com.
---
Straight Line Performance
Produces a Pink Snowmobile Can that will donate 50% of proceeds back to the cause! Contact them to get more information or to order your custom. Visit Straight Line Performance.
---
Titus Powersports
Titus Powersports partners with the PRR on sales of certain merchandise that is sold on our EBAY store. A percentage of the sale of these  items will be given to the PRR.
---
Thousand Islands Winery Sales
Thousand Islands Winery is donating a portion of the proceeds from the sales of their wine with our special label to Pink Ribbon Riders.  We have teamed up with them and created a Pink Ribbon Riders label that donates an even higher percentage back to the cause.  Please mention Pink Ribbon Riders when you call to order! Please call with your order, orders will be processed continually through Dec 30th.
Contact Info: Thousand Islands Winery, www.thousandislandswinery.com
---